Everyone who has searched for work recently has experienced the frustration of having their application going into "recruitment limbo". Without a response it is hard to know what to do to improve your job search campaign.
Part of the reason for our frustration is that we don't really see recruiting from the recruiter's point of view. This multi-media e-learning program will allow you to see recruiting from the recruiter's point of view. Once you understand what recruiters must do, you will be able to shape your job search campaign to maximize your chances of getting to an interview with the hiring manager.
The lessons are real. They will allow you to invest your job search time wisely, picking opportunities that give you the best chance of getting past the first stages of the hiring process.
Contents

• What is Resume Spam? Why Does It Matter to You?
• Why does Recruiting for Well-Established Roles Dominate Recruiting Practices?
• Why Job Descriptions, Resume Scans and Resume Based Interviewing Are Here To Stay?
• Translating these Insights into Lessons for You – the Job Searcher
• Applying for Newly Defined Roles
Roelf Woldring has been personally involved in many recruitments for staff and executives. He has overseen staff who have hired thousands of professionals over the course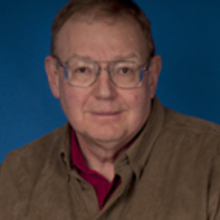 Discreet organizational investigations & interventions | Ex CIO-CEO | Soft skill development for working professionals
Roelf Woldring
I have been involved e-learning since the 1980's, when the IT organizations I led started to add just in time help and learning sub-systems to the software applications we were building for our users. I have managed more professionals than I can count. Over the years, I have learned a lot about leading and managing talented creative people. Many of my teachers were the skilled individuals who worked for me. I am very thankful for all that they taught me. I took post graduate courses in organizational psychology later in my career, when I realized that I was not managing technology but PEOPLE who used technology to deliver services to our business customers. I was always more interested in doing than teaching then. So I went back to the work place at the tail end of my doctoral progams (twice), rather than finalizing my dissertations and developing a career in the academic world. I know (all three forms: know that, know how and know why) about managing, hiring, deploying and developing talented people. My best references are the people who worked for me at one time. I was an early Internet champion. I have been active on the Internet since the 90's. I have been involved in deploying personal and commercial web sites and programs. I am passionate about the future of e-learning. I believe that e-learning will have as great an impact on the future of our world as the telephone and the car did in their days. I am translate what I know - from years of practical experience filtered through the best research and writing about people in the work place - into e-learning courses that will help you be:The Best Team Player and Manager of Others That You Can BeVisit my websiteRoelf's website
1

Multi-media e-learning program