This short video shows two managers having a discussion about a crucial final candidate interview that one has to conduct later that day. The hiring manager's friend describes the performance based approach he uses when interviewing candidates for a plant manager position.
The video illustrates the active interviewing technique used to get candidates to demonstrate what they can do, as opposed to resume based interviewing, which focuses on what a candidate has done in the past.
There is a short introduction which sets the stage for their exchange.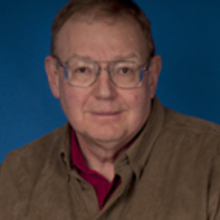 Discreet organizational investigations & interventions | Ex CIO-CEO | Soft skill development for working professionals
Roelf Woldring
I have been involved e-learning since the 1980's, when the IT organizations I led started to add just in time help and learning sub-systems to the software applications we were building for our users. I have managed more professionals than I can count. Over the years, I have learned a lot about leading and managing talented creative people. Many of my teachers were the skilled individuals who worked for me. I am very thankful for all that they taught me. I took post graduate courses in organizational psychology later in my career, when I realized that I was not managing technology but PEOPLE who used technology to deliver services to our business customers. I was always more interested in doing than teaching then. So I went back to the work place at the tail end of my doctoral progams (twice), rather than finalizing my dissertations and developing a career in the academic world. I know (all three forms: know that, know how and know why) about managing, hiring, deploying and developing talented people. My best references are the people who worked for me at one time. I was an early Internet champion. I have been active on the Internet since the 90's. I have been involved in deploying personal and commercial web sites and programs. I am passionate about the future of e-learning. I believe that e-learning will have as great an impact on the future of our world as the telephone and the car did in their days. I am translate what I know - from years of practical experience filtered through the best research and writing about people in the work place - into e-learning courses that will help you be:The Best Team Player and Manager of Others That You Can BeVisit my websiteRoelf's website
1

Discussion between two managers about performance based interviewing